Podcast: Play in new window | Download (Duration: 15:26 — 14.1MB)
Subscribe: Apple Podcasts | Spotify | Blubrry | RSS | More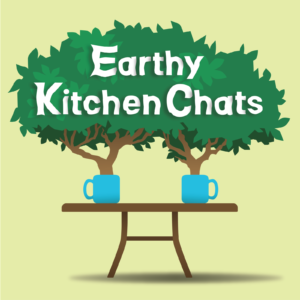 Americans waste approximately 108 billion pounds of food each year! All that lost food costs us money, time, resources like water and fertilizers to grow the food—plus all the emissions from producing, transporting and landfilling that wasted food.
We know how easy it is to forget the bounty in the refrigerator and cabinets…until it's too late.
What can we do in our kitchens to reduce the amount of food we waste?
In this episode, we share ideas about purchasing, storing, using and remembering to use the food we bring into our kitchens.
What ideas do you have for reducing food waste? Let us know:
Find us on Facebook or Instagram or Email us
Your Hosts:
Cheryl Leutjen, freelance writer, speaker and author of Love Earth Now, https://cherylleutjen.com/
Christy Bell, founder of Spoil Me Fresh, http://www.spoilmefresh.net/
Earthy Kitchen Chats logo by Chloe Meyer She's #openToWork.
Want more ideas? Check out these resources:
"How We Fight Food Waste in the US" by Feeding America.
"10 Easy Ways to Reduce Food Waste" at Eating Made Easy.
What's a zester? See our Instgram post
https://www.epa.gov/recycle/how-create-and-maintain-indoor-worm-composting-binHow to do worm composting
Where can I find in-community composting in Los Angeles County? (LA Compost)