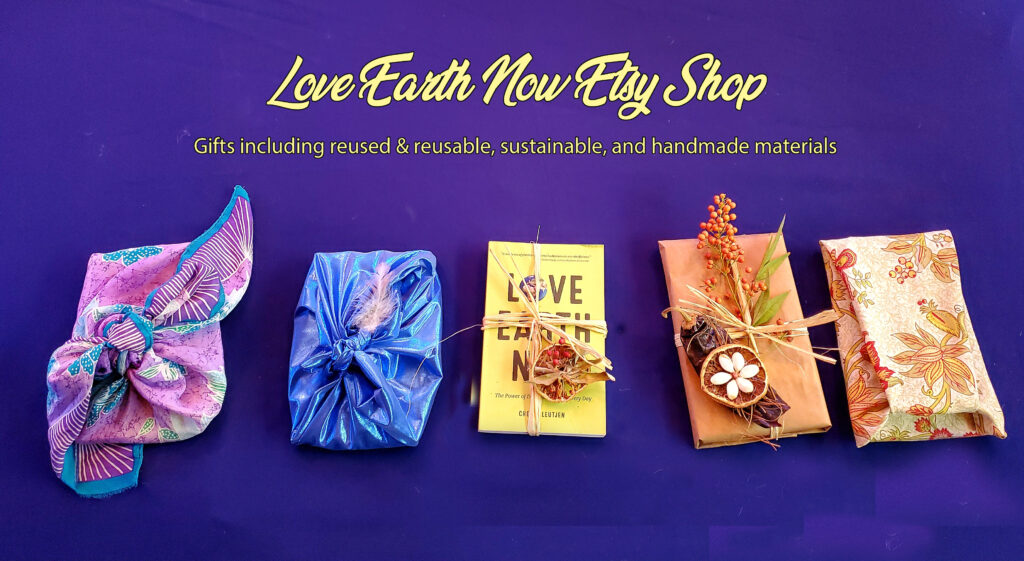 Are you looking for a gift for the Earth lover in your life?
Are you seeking a gift with reusable, sustainable and natural materials?
Do you want to read Love Earth Now—the award-winning "ode to our Earth"—without patronizing big etailers or bookstore chains?
The Love Earth Now Etsy shop is for you! All items shipped with NO plastic packaging.
How will YOU love our Earth today?