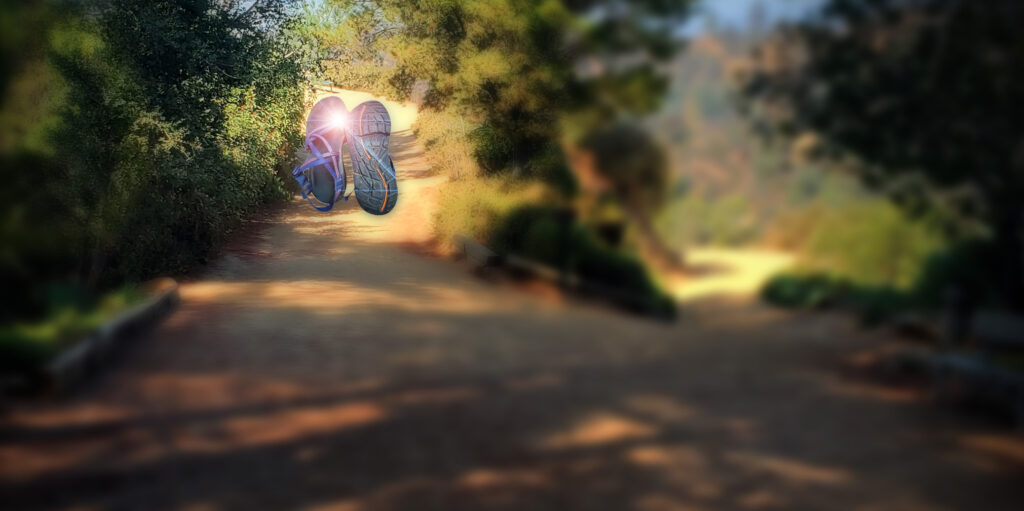 "Hi, this is Chad from Chaco shoes. I'm calling about the sandals you sent in for repair?"
"Oh, yes, thanks, hi, Chad."
"Yeah, we determined that it was a manufacturing defect that caused the sandal to crack…."
"Oh, that's great news, Chad! I love those shoes so much!"
"So I just emailed a coupon to you to order a new pair."
Two simultaneous thoughts arrived:
Wah, I'm not getting my old Chaco sandals back! I'd been counting the days until their return. . .but, doh! How did I not realize that split sandal was too badly damaged to be repaired? Oh, why didn't I say good-bye to my beloved shoes before mailing them off? Do a little ritual or something?

I'M GETTING A NEW PAIR OF SHOES!
My husband, David, bought those pricey sandals for me while we were searching for camping gear at our favorite outdoor store. While browsing, I spotted the shoe section and grabbed the opportunity to try on those strange-looking sandals with more straps than a Victorian corset. I'd been looking online for a good walking sandal, something breezy but durable, but I hadn't yet plunked down the $100+ they all seem to cost.
As soon as I put them on, I knew they were mine. I walked around in them, considering how to break it to David, when a salesperson approached. He regaled us with the many virtues of Chaco shoes. "I have customers who hike the Pacific Crest trail in these," he said. "And they are so customizable, each strap can be adjusted for your comfort." Then he dropped the bombshell: They also have a great return and repair policy. If there's ever a problem because of a manufacturing defect—no matter how many years after the purchase—Chaco will repair them."
That clinched the deal. I deplore our throwaway culture, where manufacturers get to toss whatever crap they want out into the marketplace, accepting no responsibility for what happens at the end of its useful life. If it ever had a useful life to start with. Would it be okay if I just tossed my garbage wherever I feel like it? No, there are laws against littering. Don't get me started.
Well, my face must've lit up like Times Square on New Year's Eve—in a normal year anyway—because David just said, "we'll take them."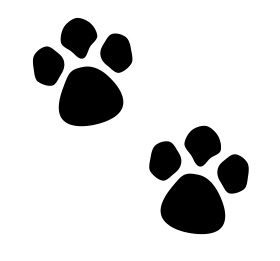 That was more than two years ago, and we've been constant companions ever since. The sandals, I mean. The husband, too, but that companionship goes a lot further back. Those sandals and I have hiked the hills, pounded the pavement and sloshed in streams together. I confess that I'd molded my very identity as the wearer of those sandals. Yes, I am the kind of person who just might wake up one morning and hike the Pacific Crest Trail. Hasn't happened yet, but the mere possibility gave me an unwarranted sense of outdoor woman aplomb.
I felt rather smug, in fact, after that sandal broke. "I've finally done it," I thought. "I've put in so many miles that I'll have to duct tape my broken sandals to my feet, just like Cheryl Strayed," while heaving a sanctimonious sigh.
Not really, as it turns out, since it was a "manufacturing defect," but I'm guessing that's pretty rare with Chaco shoes or they wouldn't offer such a generous return policy. Which makes my pair all the more special.
I really miss those sandals.
---
NEW SHOES!
---
From Chacos.com:
REPAIR. REUSE. RECHACO.
Our sandals are built to last. But after years of travels, trails, and streams, they may need a little TLC from our ReChaco repair program. Based in our Michigan factory, our repair team can resole outsoles, replace straps and buckles, adjust the length of straps, and consult on cleaning and care. Because the most sustainable products aren't disposable — they're repairable.