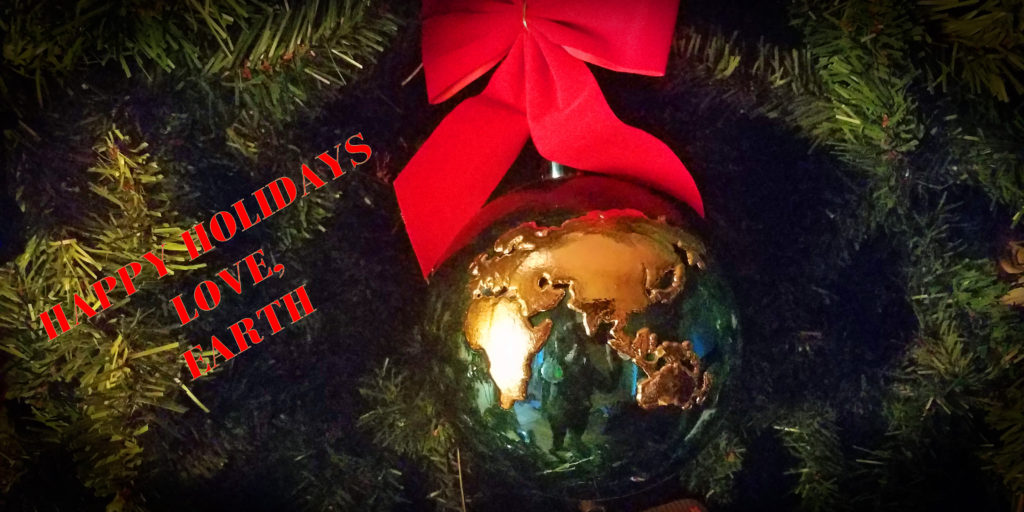 Hello, holidays! My favorite time of year. Every excuse in the world to partake and pay it later. That's how I feel about pecan pie, egg nog and sparkling beverages, that is.

NOT so much when it comes to all the WASTE. When I think of all those shipping boxes full of plastic or Styrofoam packaging, miles of discarded wrapping paper, and those 1.6 billion plastic gift cards that I love so much (NOT! See "GIft Card Grumble". . . .), well, let's just say that all bums my holiday high. Read more . . . 
Buy Love Earth Now 
Read Chapter One 
Read Love Earth Now
Preview Chapter One for Free!